INTRODUCTION
As my first post of today indicated I have a lot of stuff to share, and I am breaking it into sections. In this post I deal with stuff that relates to transport and the environment (linked by the fact that how one handles the former can have huge effects on the latter). 
TRANSPORT
I start this subsection with two links from the…
CAMPAIGN FOR BETTER TRANSPORT 
The first of these links, to a piece titled "What is the chancellor's plan for transport" provides some detail on what the recent spring budget offered in terms of transport. Please click on the Campaign for Better transport logo below to read this piece in full.
The second piece from the Campaign for Better Transport is titled "show the love to transport", which gives some detail about both the actual and potential threat posed to Britain's transport system by climate change. Please click on the image below, which shows those London Underground stations under threat from flooding to read the article full. 
To finish off the section, a link to the TFL "report it to stop it"page about unwanted sexual behaviour on public transport, which I have already posted about on my London transport themed website.
THE ENVIRONMENT
Three pieces in this little section as well, starting one from Sian Berry titled "Mayors Guidance Won't Stop Estate Demolitions". To read this excellent piece in full please click the image below:
Next comes a piece from livescience.com titled "Carbon Dioxide is Warming the Planet (Here's How)" which includes a short video, as well as the excellent text and the image below which I am using as the link.
My final piece in this section comes from the Guardian on how climate change battles are increasingly being fought and won in court. To read it click on the image below…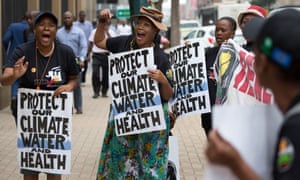 PHOTOGRAPHS
Here are some pictures to finish…