INTRODUCTION
Welcome to the latest in my "100 cricketers" series. Today we deal with the most minor cricketing nation to be represented in my list and I have some extras features. The introductory post to the series can be found here, the post in which I introduce the ninth XI here and the most recent post here. Before getting to the main meat of the post it is time for a…
LOOK AT THE COUNTY CHAMPIONSHIP
A full programme of county championship matches got underway today. So far this is what is happening:
Now for the main business of the post starting with…
SOME THOUGHTS ON THE ELEVATION OF COUNTRIES TO TEST STATUS
Leaving aside the two original contenders, England and Australia, every country elevated to test status (this has not yet happened for Nepal, the feature country of this post, but one has to consider future possibilities) has started slowly at that level. In their early years in the late 19th and earlyy 20th centuries South Africa were regularly hammered by both England and Australia, twice being bowled out for 30 in test matches. The West Indies did not make any series progress as a test nation until the 1950s although they were promoted to the top table in 1928. New Zealand, India and Pakistan all had to wait until the 1970s to be taken seriously. Sri Lanka, elevated in the early 1980s took until the latter 1990s to be gain serious respect. Internal politics destroyed any chance Zimbabwe had of success at the top table, while Bangladesh's elevation was badly mishandled, and their position is routinely questioned. Afghanistan won their second ever test match, the most successful start by a test-playing nation since 1877, when Australia and England each one match. Ireland were defeated but not disgraced in that game, and we will see how they fare against England in their next test match, although they were elevated about five years too late for the move to work to best effect. 
I am in favour of new countries being elevated when they are actually ready, and think that Afghanistan's elevation has been a success. I do not think Nepal are yet ready, on the strength of one splendid cricketer, for elevation, but I hope to see it happen eventually, assuming they continue to make progress. It is now time to look at that one fine player they already have…
He is an 18 year-old legspinner and has yet to play any long-form cricket. His records for the cricket he has played are as follows:
6 ODIs, 15 wickets at 14.80 (4-24 best) , 4o runs at 10.00, 5 T20Is, 5 wickets at 24.40, 6 runs, with as yet no average, 27 List A games, 57 wickets at 17.08 (5-20 best), 40 T20 games, 50 wickets at 20.00 (best 4-10). A lot of his T20s have been played in the IPL among the big names.
If any county who do not have a legspinner of their own are bold enough to sign him as an overseas player I will applaud them for their courage – I believe that given the opportunity he would fare well in the longer game, as well in the limited overs stuff where he has already shown himself to be a fine performer. One of the reasons why Bangladesh found test cricket such a struggle when they were elevated is that their players started playing that form of the game with no background in long form cricket, and one should learn from mistakes – unless and until some Nepalese cricketers have experience of long form cricket they should not be elevated. 
If Nepal do get elevated to test status both they and their star leg-spinner Lamichhane will have my good wishes, but unless their players have some long form experience before that happens I do not believe that it can be successful.
PHOTOGRAPHS AND LINKS
I have several things to share before we come to my usual sign off, starting with some stuff about the first image of a Black Hole and links to related articles:
Scientists have obtained the first image of a black hole, using Event Horizon Telescope observations of the center of the galaxy M87. The image shows a bright ring formed as light bends in the intense gravity around a black hole that is 6.5 billion times more massive than the Sun pic.twitter.com/AymXilKhKe

— Event Horizon 'Scope (@ehtelescope) April 10, 2019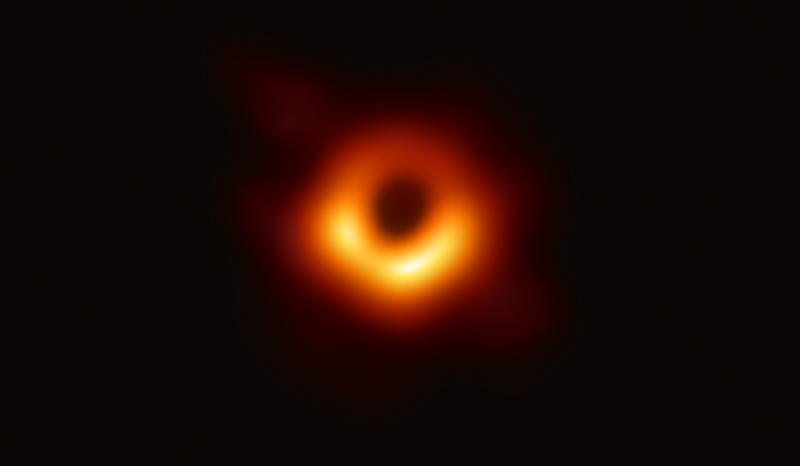 Congratulations to Katie Bouman to whom we owe the first photograph of a black hole ever. Not seeing her name circulate nearly enough in the press.

Amazing work. And here's to more women in science (getting their credit and being remembered in history) 💥🔥☄️ pic.twitter.com/wcPhB6E5qK

— Tamy Emma Pepin (@TamyEmmaPepin) April 10, 2019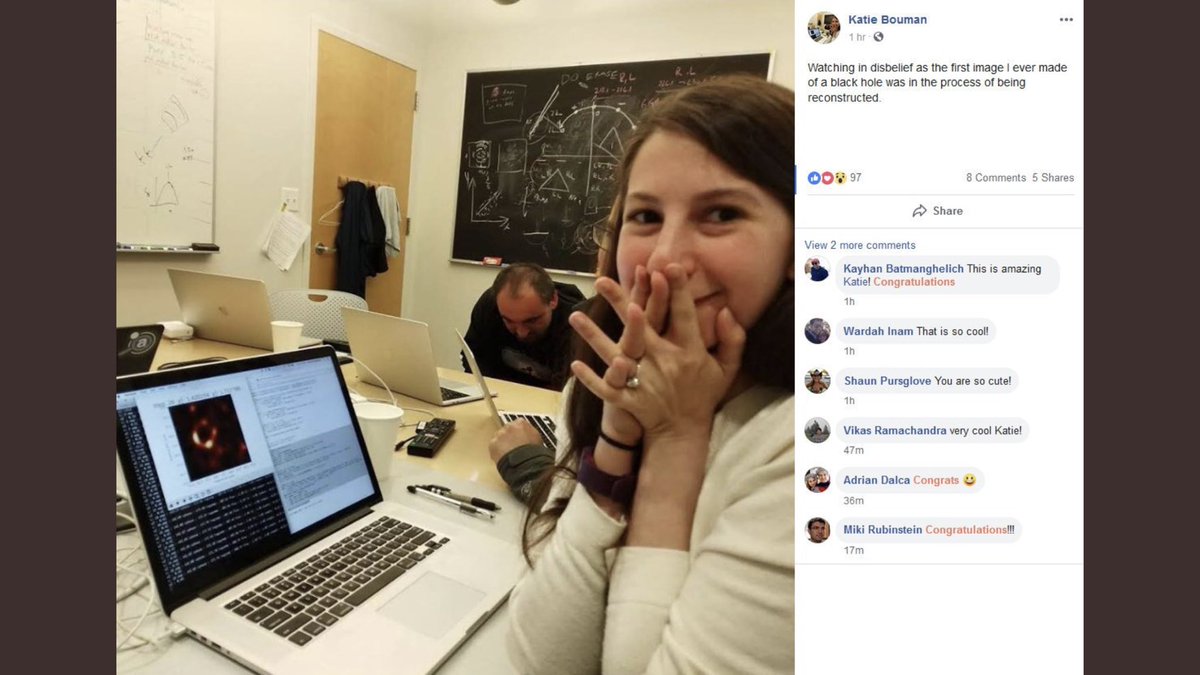 I hope that Ms Bouman gets the credit (including a Nobel Prize for physics) that this achievement warrants. Here are links to some good articles about this:
Next comes a piece from The Independent titled "Prehistoric autism helped produce much of the world's earliest great art, study says" – picture link below: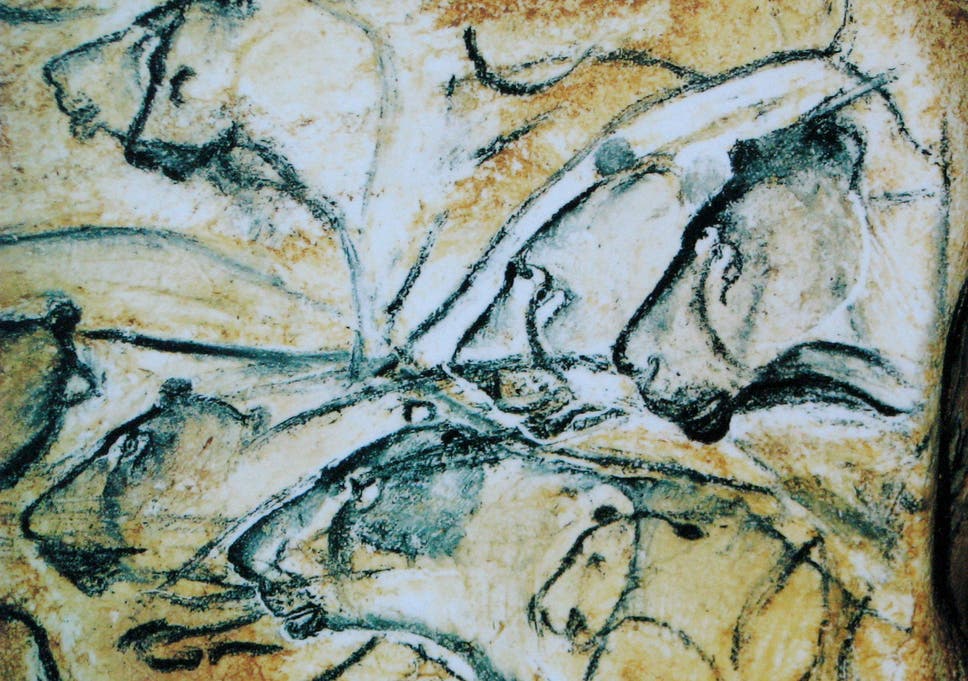 To lead into today's photos I revisit yesterday's featured image:
I have done some digging of my own to locate the species and there are two possibilities – it is either a Small White or a Wood White (see pictures from butterfly-conservation.org and decide for yourselves which looks closer):
Now for today's pictures…
UPDATES ON THE "FIVE TO FOLLOW"
Since I wrote about what was happening in the County Championship matches, the following has happened in games involving my "Five to Follow":
Nottinghamshire v Somerset – Nottinghamshire 263 all out
Three of the five are playing in this match. Joe Clarke failed with the bat this time around, but Lewis Gregory took 5-68. George Bartlett's offspin was unsurprisingly not utilised, but he will bat at some stage.
Durham v Sussex – Durham 122-5
The other two of my "Five to Follow" are involved in this match. Liam Trevaskis, the outsider of the bunch, is currently batting with Ned Eckersley, more good news for those opposed to Durham's choice of captain being that that unworthy has been sent on his way for 33, and is on 9 not out. Philip Salt, the other in my "Five to Follow"  has yet to be involved, but may well be in action with the bat before the end of today, and I would be surprised if tomorrow morning does not see him at the crease.