INTRODUCTION
This post looks at my slowly but surely improving health and a few other things as well.
CRICKET UPDATE
My last set of predictions did not work out too well. I was right on one, and wrong on two, albeit the second wrong one (Scotland/Afghanistan owing more to a D/L calculation that gave the match to Afghanistan when rain intervened with them needing 57 off 31 balls with seven wickets standing (it was the latter that helped Afghanistan), a target that they would almost certainly not have succeeded in chasing down had the match gone the distance. Had Middlesex started less dreadfully they may have borne out my prediction of a successful chase, since even after slumping to 24-5 they finished up not far short of the target. In the semi-finals, which took place yesterday, Somerset thrashed Nottinghamshire while Hampshire won a closer game against Lancashire. Thus the final will be between Hampshire and Somerset, with the former starting as favourites.
In the first match of their ODI series England beat Pakistan by 12 runs in an extraordinary game which saw 734 runs scored in 100 overs – England 373-3 from 50, with a very rapid century from Jos Buttler, Pakistan 361-9. Left-arm medium pacer David Willey bowled superbly in the closing stages to save England from potential embarrassmAent.
There are County Championship games starting tomorrow, so watch this space!
HEALTH UPDATE
Yesterday I was feeling sufficiently good to venture somewhat further afield than for some time, although still not very far, going as far as the pond opposite Harewood Parade. Today I was again feeling good, and encouraged by the continuing sunshine did the same thing, although I had forgotten that BB Care were due to visit and missed them in my eagerness to get out. There is a long way to go, but things are definitely improving.
LINKS AND PICTURES
An article appeared in Saturday's Times in which the head teacher of Stowe School (£38,000 per year to have your children educated there) had the cheek to complain about the fact that slightly more state school students are now getting into Oxbridge. Many have pitched into him, but the best evisceration of both him and the article came from Richard Murphy of Tax Research UK:
As a non-driver who is deeply concerned about environmental issues I was delighted to see this story from The Guardian: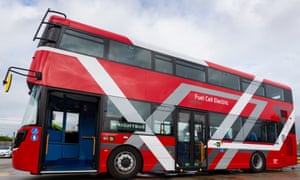 Here, from the weekend, comes my regular sign off (I have more pictures on my camera, awaiting editing):