INTRODUCTION
I will be sharing various links I have found in the last day or so in this post. I also have some photographs from this afternoon.
THE GREAT BUS RIP OFF
This is my most recent find, courtesy of campaign group We Own It. They have a piece in The Mirror today which you can access here. Below is an infographic map showing the amount of money from British bus services that goes directly into the pockets of shareholders:
As a postscript to the above, the only reason the figure for East Anglia (my region) is so low is because being largely rural and hence fairly sparsely populated it does not have many bus services.
POLITICAL IDIOCY  – TORIES GO AFTER SCHOOLS WITH SOLAR PANELS
Instead of sensibly rewarding those who try do their bit by using solar panels to generate some of their energy this government is hitting some of them with extra bills. Private Schools (i.e. fee-paying schools, and the sort of school to which MPs, especially Tory MPs, send their children) will not feel the effects of this because in a spectacular misuse of the English language they are classed as "charities". State schools (those that ordinary folk attend, as a few eons ago, I did) pay business rates which means that those state schools with solar panels will be paying a combined £1.8 million in extra rates for having them.
To charge anywhere more money because they have solar panels seems utterly boneheaded to me, but to charge schools, who should be setting positive examples to their students, for having solar panels takes the stupidity to level unanticipated even by Einstein when he said "only two things are infinite: the universe and human stupidity, and I am not sure about the universe". 
To read the full article that inspired this section, courtesy of The Guardian, please click on the image below: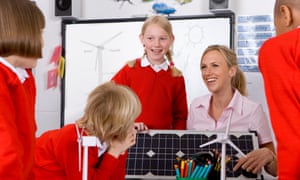 TWO STORIES OF STELLAR DEATH
The first of these stories is a commemoration of…
SUPERNOVA 1987-A
As the second part of its name suggests it is now 30 years since the explosion of this star was witnessed on Earth, and to commemorate that anniversary some new observations have been made of the stellar remnant by the Hubble Space Telescope. To read the story in full, which comes from ibtimes.com, please click on the image below:
My second piece in this section comes from NASA's official website and concerns…
THE DISCOVERY OF THE


UNIVERSE'S BRIGHTEST PULSARS
When a supernova collapses, if the remnant weighs more than 1.4 solar masses it continues to contract beyond the white dwarf stage to form a neutron star, which is stable between 1.4 and 3 solar masses (beyond 3 solar masses the crushing continues until all that is left is a black hole). A spinning neutron star is known as a pulsar. To read about the discovery of the new record holding pulsar please click on the image below.
DOWNLOAD A FREE POSTER
FROM THE NEW SCIENTIST
New Scientist are at the moment offering everyone who creates an account on their site (it is free, and very easy, to so) a free download of a You Are Here poster showing us our place in the Milky Way. If interested, click on the edited version of my poster below, which I have reduced for this specific purpose, while making sure I still have the original.
ROCK SOLID EVIDENCE THAT WE ARE NOW LIVING IN THE ANTHROPOCENE
This is the first fruit of my creating an account for myself on New Scientist. The article, which I have linked to by way of the image below (I have also included the explanation of the image from the site) is about the 208 minerals that humans have created during their tenure on the planet (yes, the primary evidence on which the article is based is quite literally rock solid).
Mines are a good place to find minerals like this Simonkolleite – evidence of the impact humans are having on the planet
PHOTOGRAPHS
To finish this post here are some photographs I took while out walking this afternoon: